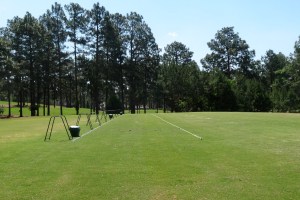 Beacon Ridge CC Driving Range is open to the public. Baskets of balls are available in the golf shop located on the lower level of the clubhouse. $5 for a small basket of 40.    $8 for a medium basket of 70
******Prepaid Cards available and Members can avail of unlimited range ball plans.*****
LEARN GOLF ACADEMY SCHEDULE
Summer 2023
Youth clinics in the spring and fall utilize U.S.KidsGolf Player Pathway for golf skills mastery. Pins are earned for accomplishing skills challenges. Summer camps are full of fun games playing and learning the game at the practice facilities as well as on the golf course.
Private lessons available by appointment year round. Couples and families welcome to share time.
$40 1/2 hour or $70 per hour. Lessons include slow-motion video analysis and launch monitor interpretation. Lessons include easy to follow drills to help with skill development.
Contact bill@beaconridgecc.com Text 910-783-6486 Golf Pro Shop 910-673-2950